AL Safa Store is one of the long-established pharmaceutical trading companies in KSA since 1985 that is focused on providing high-quality pharmaceuticals, OTC and Nutraceuticals to the customers by building a long-term relationships with them.
We at Al-Safa are committed to meet the growing needs of healthcare and pharmaceutical distribution in the country/region by working with many of the world's leading companies through various agreements and partnerships.
Our partners:

Kotra Pharma
For over 27 years, Kotra Pharma has earned a rightful place in the pharmaceutical industry and in the homes of thousands of families, based on genuine trust in its products. The Company seeks to continuously expand the horizons of good health and are committed to providing products aimed at healing as well as preventing illnesses from infants to seniors.

INNOTHERA
is a French family business, a pharmaceutical company founded in 1913 by René Chanter au. This visionary pharmacist lived in Paris, where he succeeded in expanding his business into an industrial production company. At this point, the company was called Laboratories Chanter au. Having presided over the launch of his pharmaceutical products, Doctor Chanter au then had the bold idea of selling effective remedies for treating daily pathologies that cause so much trouble and distress, even if they are not life-threatening.

Biocodex
s a family-owned pharmaceutical company that provides innovative healthcare solutions to patients in 115 countries worldwide. Founded in 1953 to market the world's first probiotic yeast strain for human medicine, Saccharomyces boulardii CNCM I-745®, the company now provides a wide range of products in microbiota care, women's health and orphan diseases.

NOCHEMIA Pharmazeutika AG
is a speciality pharmaceuticals company with its own production facilities, firmly established in the areas of neurodegeneration, pain, oncology and clinical diagnostics – all of which are characterized by high therapeutic demands and urgent need for innovative drugs to improve patient quality of life.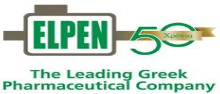 ELPEN
vision as the leading Greek pharmaceutical company is to offer high-quality pharmaceuticals for the treatment of disease while striving to effectively contribute to the Community and to the Greek Economy. The company strives to be an exciting, stimulating, challenging workplace, where cutting-edge technology will be available for the fulfilment of all scientific endeavours.

NF Benefit
Hellas S.A. is a Greek production company founded in 1994. It is active in the field of natural cosmetics and Para pharmaceuticals, developing, producing and distributing high quality products for the skin. It seeks perfection and balance at all levels of its organic functions, from research & development and production process, to quality and service to the public of innovative, effective and safe cosmetic and dermatological products.
The basic principle of BNF is the insistence on the development of top quality and aesthetic products, which add value to the daily life of modern people. Serving the beauty, personal hygiene and well-being of the human body, BNeF produces environmentally friendly products and always in accordance with the regulations of the European Union.

MIRACULUM
was founded in 1924 in Kraków by doctor Leon Luster. It was one of the first cosmetic companies in Poland, among such brands as Max Factor or Helena Rubinstein. The company quickly gained recognition. Miraculum cosmetics have already been appreciated at the World Exhibition in Paris in 1931, where the Company was awarded with the GRAND PRIX for face powder. MIRACULUM means professionalism, experience, safety. Since 1924 MIRACULUM have been creating well-considered formulas, using certified ingredients, understanding skin needs and meeting cosmetic trends. MIRACULUM means cosmetics for aware clients that don't want and don't have to choose between good composition and good price.
High-quality preparations designed for mature skin, provide the complexion with comprehensive care and rejuvenation. The products contain specially selected active substances that stimulate vitality of the skin, firm, moisturize and have anti-wrinkle properties.

GUMAZING
s a children's gummy supplement brand made in Canada, launched in 2021 with the goal of providing children with enriching nutrients through great fun and taste. GUMAZING's line of supplements comprises four fun variations; featured Multivitamins, Omega 3, Vitamin C + Zinc and Calcium + Vitamin D3, which are nutrients necessary for the healthy development of children.

Meksmar
Natural and Healthy Products Production & Marketing Co. Ltd. was established in 1997 in Ankara / TURKEY , Innovative thinking started to be the major motto of Meksmar which made it the first natural powder-gingered lozenge producer company in the world.
Production is held on, under the standard of ISO 22000:2005 and ISO 9001:2015 criteria. As well, Meksmar follows Clean Room principles and GMP standards.
Meksmar has now the capability to classify the products as Medical devices in addition to food, functional food, and food supplement.
Meksmar has more than 1675 ton and 70 million blisters annual production capacity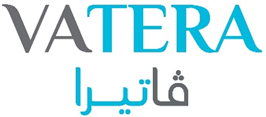 Vatera
is a high-quality skincare line, which was developed in Fatai laboratories with a carefully selected ingredients and unique combinations under high standard manufacturing process. These innovative products were made in Italy for Al-Safa warehouse For Pharmaceuticals Company – Saudi Arabia.