We Deliver the most innovative, durable & efficient medical equipment & supplies to support all medical staff in saving & enhancing the patients' lives, through partnering with carefully selected top manufacturers.With our professional maintenance team available 24 hours to provide our full extinguished support… any time.. anywhere.

CRIOGES
is a patented system that allows to solve the risks produced by hazardous waste (biohazardous and cytotoxic), especially canceling its permanent toxic ppm emissions where these residues are located: Biological emissions (Viruses, fungi, bacteria ...) and Chemical (cytostatic, formaldehyde, xylene ...)

BMB
Medical manufactures medical furniture specialized in the reception and transfer of patients for public and private hospitals, Our chairs, stretchers, ambulatory care chairs are differentiating. They are designed to high-end standards in terms of quality and functionality. They are a solution to the needs of organizing patient flows in institutions.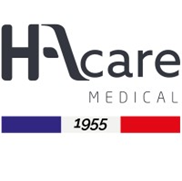 HAcare
designs a range of medical furniture that takes in consideration your medical acts to facilitate, secure every action providing you the simplest products, lighter, esthetic, easy to configure and adapt to different medical wards.
The HAcare Group total 200 years' experience in the field of health through our different brands according to the uses. We make it a point of honor to design and manufacture our products in France. We guarantee an expertise, the use of quality raw material and meticulous assembly materials.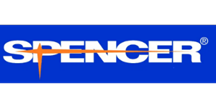 SPENCER
For over 35 years Spencer has built products designed to help rescue workers, safety professionals and mortuary specialists to carry out their day-to-day tasks with efficiency and in complete security

Primax Internationa
l was founded in 2001 by major European X-ray equipment manufacturers as their global sales channel to create their own marketing structure and to control the entire distribution process of their products. Nowadays, Primax International represents the distribution channel of one of the largest European X-ray manufacturer groups.

HEYER
We achieve this in over 80 countries on all continents of the world. With our headquarters in Germany, our own offices in China and the expertise of our employees working worldwide, we are able to react quickly to problems and to be on site for you when needed.
As a medium-sized company, we take an interdisciplinary approach to cater to customer needs and meet specific requirements. Thanks to our international orientation and cost-optimized processes, we can offer you equipment and solutions at an outstanding price-performance ratio.

AHF
The company specializes in the production of beds and furniture for hospitals, clinics, retirement homes and communities. It thus combines performance of the products offered and quality of relations with its customers, while focusing on an ambitious environmental and sustainable development policy.
AHF has a production capacity of 10,000 m2, eco-citizen, which has been made possible thanks to significant financial investments. As the company is constantly evolving. Turnover increases every year proving the strength and efficiency of our structure.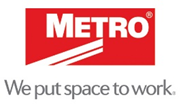 Metro
s the global manufacturer for original Super Erecta wire shelving and a vast array of storage & productivity products including advanced polymer shelving, medical and special application carts, storage cabinets, heated cabinets, high-density shelving, wall storage systems, stainless fabricated products and much more.